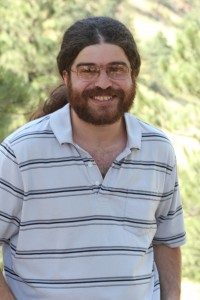 Adam Frishman began playing guitar and bass guitar in his home town of Jericho, Long Island. While still in high school he played in a series of bands, culminating in the group Bandfolk, cutting his teeth at iconic Long Island and New York City bars and rock clubs, including The Village Pub, Fadeley's Deli Pub, and Chicago B.L.U.E.S. Adam's band throughout college, Slow Children, developed a following in the Oswego/Syracuse, NY area, filling bars and parties, and opening for jamband favorite "The Breakfast" (formerly "Psychedelic Breakfast").  Adam has since played in a number of bands throughout Colorado, New York, and Florida.  He was the lead guitarist in Omar and Universal Love, a reggae/afrobeat band out of Boulder, which had the pleasure of sharing the stage with reggae legends "The Melodians." This was followed by a stint taking care of lead guitar duties in Lord Byron, a rock band based in Brooklyn with a penchant for playing rooftop parties in Bushwick.
In 2011, Adam recorded his first solo album, the self-released "Uncle Frish's Whiskey" . The short-lived group Uncle Frish's Whiskey, taking its name from the record, was an outlaw country/Americana band, which saw Adam taking over all songwriting and lead guitar duties as well as fronting the group. Adam has since played guitar in several Denver based Grateful Dead cover bands including Mindbender, Dick's Picks, and Uncle John's Band.  While in Denver, Adam had the opportunity to share the stage with musicians like Stephen Perkins, Willie Waldman, Rob Barraco, Robin Sylvester, Rob Eaton, Dave Hebert, and Paul Murin.  Adam has also played bass guitar throughout Colorado and Arizona in groups including Nolan McCinnis Band, and Juke Joint Jubilee.
In 2013 Adam founded country/folk/rock band Them Raggedy Bones.  The band released one album, 2015's "Redheads and Indians" which featured all original songs. Them Raggedy Bones played original music and cover tunes at bars, rock clubs, and ballrooms throughout Colorado for three years, finally calling it quits in the summer of 2016.
Since moving to Florida six years ago Adam has played guitar with Spiral Light, Americana Jones, Dobro Mike and The Frish, and Frish and Viper, Fox and Foes, The Adam Frishman Duo, and Frish & Friends as well as playing bass for the Micah Scott Project, and Americana Jones.
Adam performs solo acoustic shows in the South Florida area featuring his original songs along with some choice country, folk, blues, and rock covers, so check your local listings!